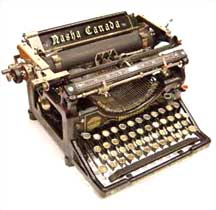 NASHA CANADA - the Toronto-based community newspaper aiming at over 300,000 Russian-Jewish-Ukrainian immigrants in GTA.
Immigrants from the former Soviet Union, Russia, Ukraine, Israel etc. despite their national diversity all have a common cultural background and are capable of communicating in the Russian language. This ethnic and cultural group is now one of the fastest growing communities in GTA.
Established in May 2001, NASHA CANADA developed into the most respectful and popular publication in the Russian-speaking community. It's the first and only professional Russian newspaper in Canada.
We see as our mission in informing, educating and entertaining.
We communicate not only content - we communicate culture, tradition and attitude. We don't just tell the story - we express our opinion on it. And we always do it with a great deal of humor. That's our "trademark".
NASHA CANADA works in cooperation with very famous and talented authors and journalists all around the world - Russia, Ukraine, Israel, USA, Germany - countries that have become new homelands for more than 10 million Russian-speaking immigrants. Our contributing authors take pride in their works being published in NASHA CANADA.
We offer professional and accurate translation services from English to Russian for all your advertising and marketing materials. In our translation portfolio are publications for Schulich School of Business, Ritz Carlton Hotel, etc.
For inquiries please contact us @
647-435-8619
or by e-mail
nashacanada@yahoo.ca
Vladimir Turovsky, Publisher



---




Nasha Canada Publishing,
40-1110 Finch Ave. W., suite 1073,
Toronto, ON, M3J 3M2
CANADA

Phone: 647-435-8619
E-mail: nashacanada@yahoo.ca
Web site: www.nashacanada.com

ISSN-1499-0520
Canadian Post Sales Ageement # 40589542


Austrian AirLine|TransAtlantic|Aminach-Can (Sapapa Furniture)|Baikal Canada|Baker Real Estate|The Brick|Cityview |Centennial College|Cityzen-Dominus|Concord Park Place |Daniels Corporation | Delta Hotels | R.S. Kane Funeral Home
Empire Communities | Equivest Capital Group | Evergreen College
Fairchoice Mortgage Company |Finnair | Forest Green Homes | FOX|Great Gulf Homes|L-Tower by Daniel Libeskind |HR Developments |INVIS Mortgage|Century21
|Lanterra Developments | Kligerman & Associates law firm | Mersedes-Benz | Acura |Cadillac | Ford | Lexus | Jaguar | Landrover | Volvo Villa|Rogers | LCC Trans-Sending | Dentist Dr. Naumov |North York Chev-Oldsmobile | Knigomania Book Stores|Opera Atelier | The Pleiades Theatre | RCC Institute of Technology|
Rockport Group | Royal Group Technologies | Russian TV in Canada |Schulich School of Business | Sothebys International Realty|TELPHIN - telephone company| CHIN Radio||Toronto Symphony Orchestra |Town + Country BMW | Versalite Financial Services|Waddington's Canada's Auction House |The Welcome Centre Immigrant Services|YYZ Travel Group |Zakuson



---


A subscription for a year all across Canada costs $120,
In all other countries
For a year of $200 USD
Payment could be made by cheque, money order, credit card (PayPal)


Toronto Classical Music
Toronto Dentistry
Toronto Real Estate
Canada Immigration
Toronto Russian Newspaper | Entertainment Newspaper, Nasha
Canada, popular community Russian ethnic publication, vaughan, thornhill,
richmond hill, translation services from English to Russian in GTA, buy and sell


classified ads, For sell, used autos, new cars, trucks, boats, computers, real
estate, home, condo, antique, furniture and electronics, Canada free newspapers,
free ad, free listing
Special Offer
Advertise in the most popular Jewish-Ukrainian-Russian newspaper in Canada
Phone: 647-435-8619
E-mail:
nashacanada@yahoo.ca





Special Offer
---



"Nasha Canada" is distributed to all Russian specialty stores primarily in GTA Toronto, North York, Thornhill, Richmond Hill, Etobicoke, Markham, Mississauga, Vaughan, Concord, Aurora, and available at subway newsstands. Copies are also delivered to ESL schools, medical offices, Russian restaurants, apartment buildings and condominiums.
As for advertising policy, we are trying to maintain the proper ratio between editorial content and the ads, therefore our editorial pages can carry no more than two ad placements. This ensures much higher visibility of each and every advertisement.

---
Nasha Canada
10 Unique Newspaper Slogans
---
OUR FRIENDS:

The Jewish Magazine
***
---

CLASSIFIEDS SECTIONS:

Real estate ad, homes for sale, condo for sale, new homes, new condos, etc., help wanted, career training, tutoring, business, jewellery, fashion, photography, financial services, loans, income tax, bankrupcy trustees, legal, paralegals, real estate, business for sale, investments, mortgage, automobiles, cars, sell, rent, electronics, computers, phones, telephones, cellphones, movers, stores, health, adult personals
etc...
---
MOST POPULAR
TORONTO NEWSPAPERS:

The Toronto Star
The Globe and Mail
The Toronto Sun
National Post
Metro Toronto
Buy And Sell
Toronto Telegraph
The Canadian Jewish News
The Most Popular Russian Toronto - GTA Newspaper, Thornhill, Richmond Hill, Mississauga, Oakville Ontario Free Ad, Free Newspaper
Услуги реэлторов в Торонто, страховка в GTA, мортгич, недвижимость, ссуды, иммиграционные услуги и пр.

***